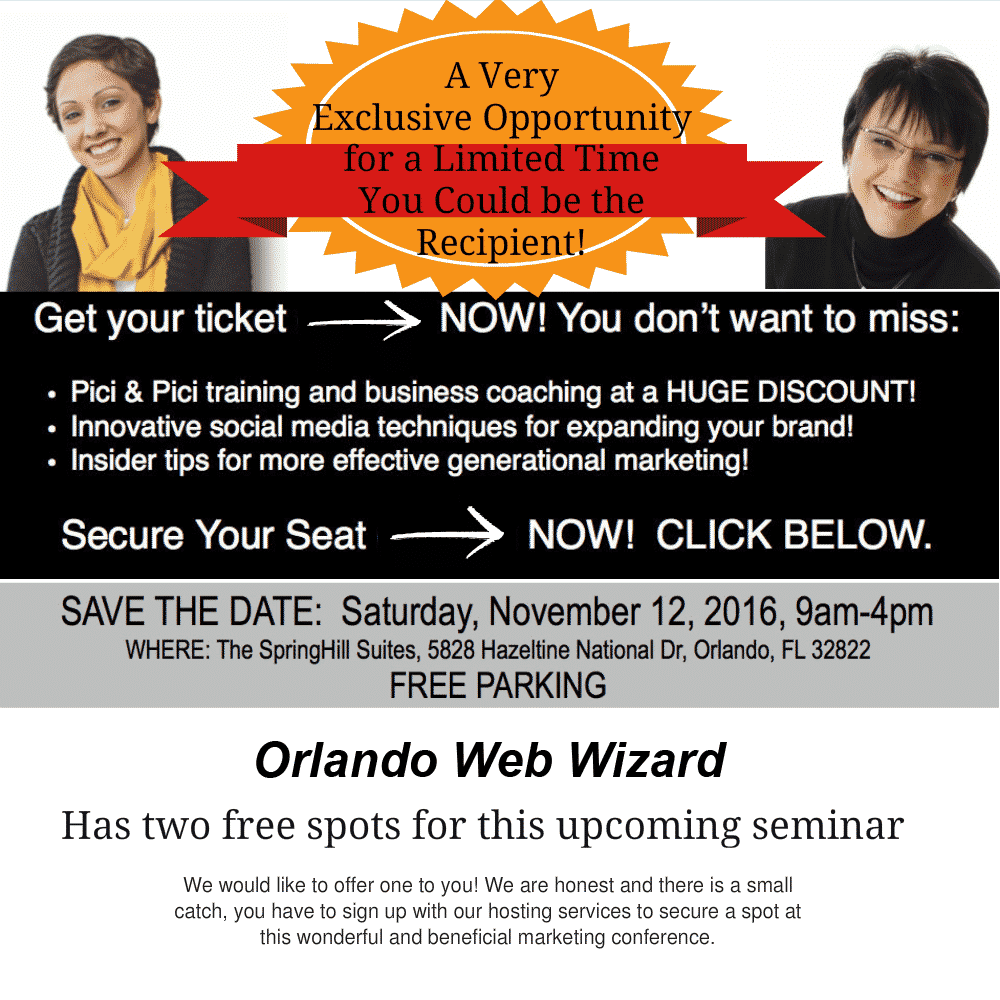 You're in luck! Orlando Web Wizard is offering a very exclusive opportunity for a limited time and you could be the recipient!
Do you feel like you could use a boost to your marketability? Well Pici and Pici can help. They offer fantastic marketing training and this opportunity is just for the ladies.
Orlando Web Wizard will have two free spots for their upcoming seminar and we would like to offer one to you! We are honest and there is a small catch, you have to sign up with our hosting services to secure a spot at this wonderful and beneficial marketing conference.
We offer many levels of hosting services, from DIY (do it yourself) for an affordable option and all the way to advanced managed hosting (we take care of the work!).
Please take a look at our hosting options to see if we can help you find better efficiency and efficacy!